India's No 1 ranking Light Weight boxer Sachin Dekwal is all set to fight for his first Professional Boxing title at the "Middle East Crown" fight card at La Perle, Dubai on the 12th of September 2021.
The show features 7 International fights including boxers from Argentina, Colombia, Cuba, Philippines, Russian Federation, Mexico , USA and India and is being promoted by Dubai based DJMC promotions and Team Roshan Boxing Promotions.
SACHIN DEKWAL (IND) VS MOHAMMED BILAL (PAK)
For the main event of the night, in what is being pegged as an India Vs Pakistan clash for the World Boxing Association International East Asia Light Weight Title,  Indian boxer Sachin Dekwal will take on Pakistan's Light weight champion Mohammed Bilal in a 10 round contest.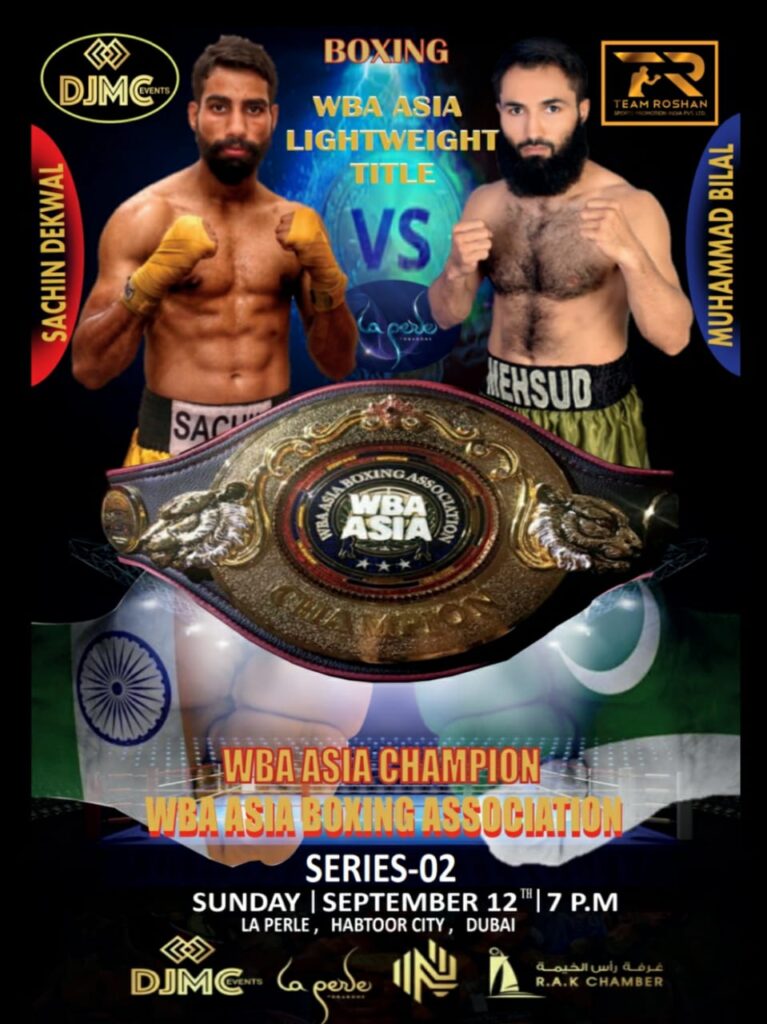 Both boxers have similar professional boxing records with Faridabad born Sachin Dekwal entering this fight with an undefeated record of 10 wins with 6 Knockouts while his opponent Bilal, who hails from south waziristan in Pakistan boasts a record of 9 wins with 7 KO's and 1 loss. Mohammed Bilal's only previous loss came against British Boxer Shujat Manzoor in December 2020 in a fight promoted by legendary British Pakistani boxer Amir Khan.
URVASHI SINGH (IND) VS CASEY MORTON (USA)
The "Middle East Crown" undercard also features another Indian, 26 year old Urvashi Singh who will take on Casey Morton from the USA for the WBO International Continental Title in the Bantam Weight division in a 10 round contest. Delhi born Urvashi has a pro record of 8 wins and 2 losses, while Hawaii born American Casey Morton comes into the fight with a record of 9 wins and 2 Losses. Morton won her last fight with a 5th round knock out at Philippines in 2019.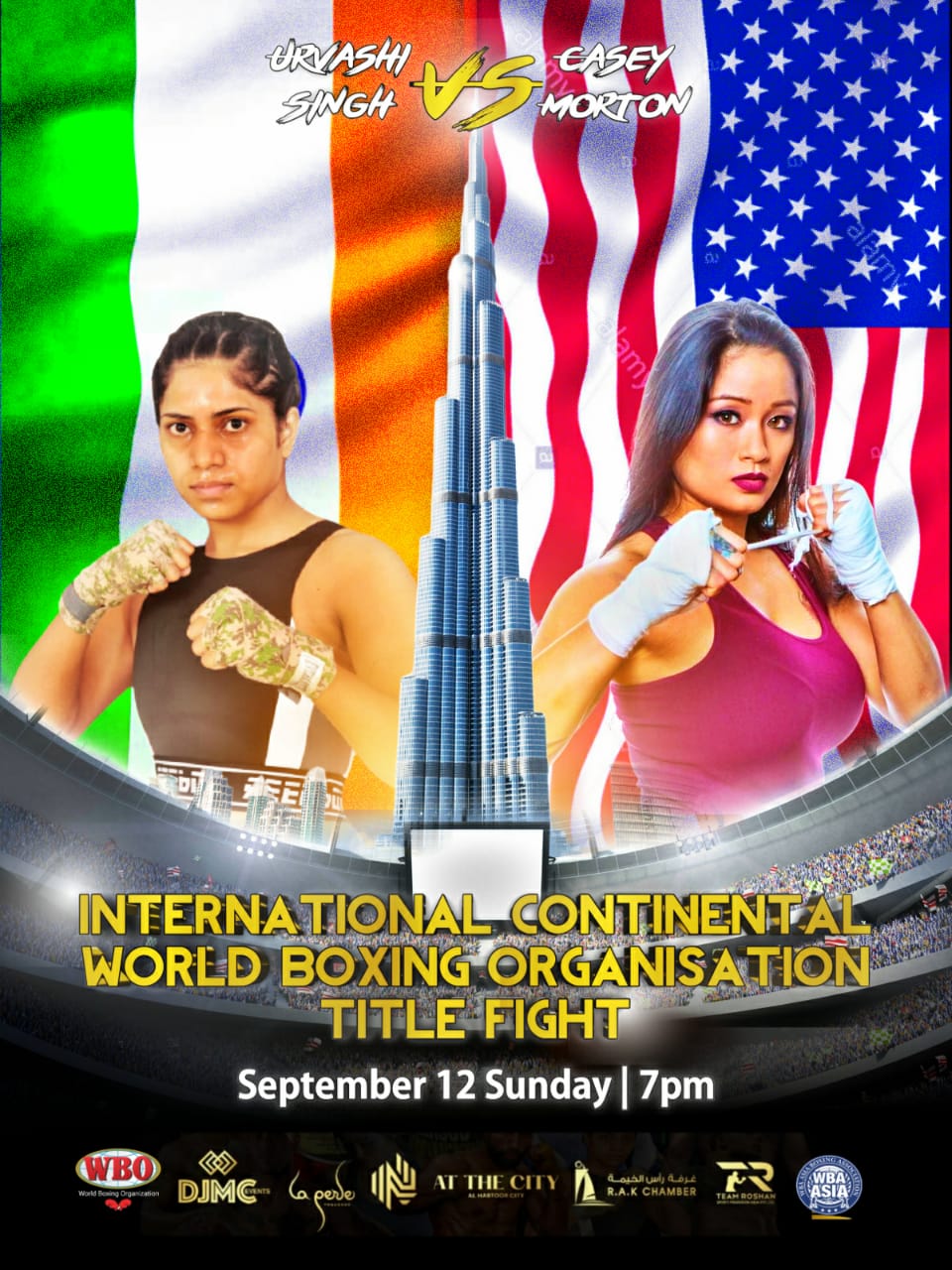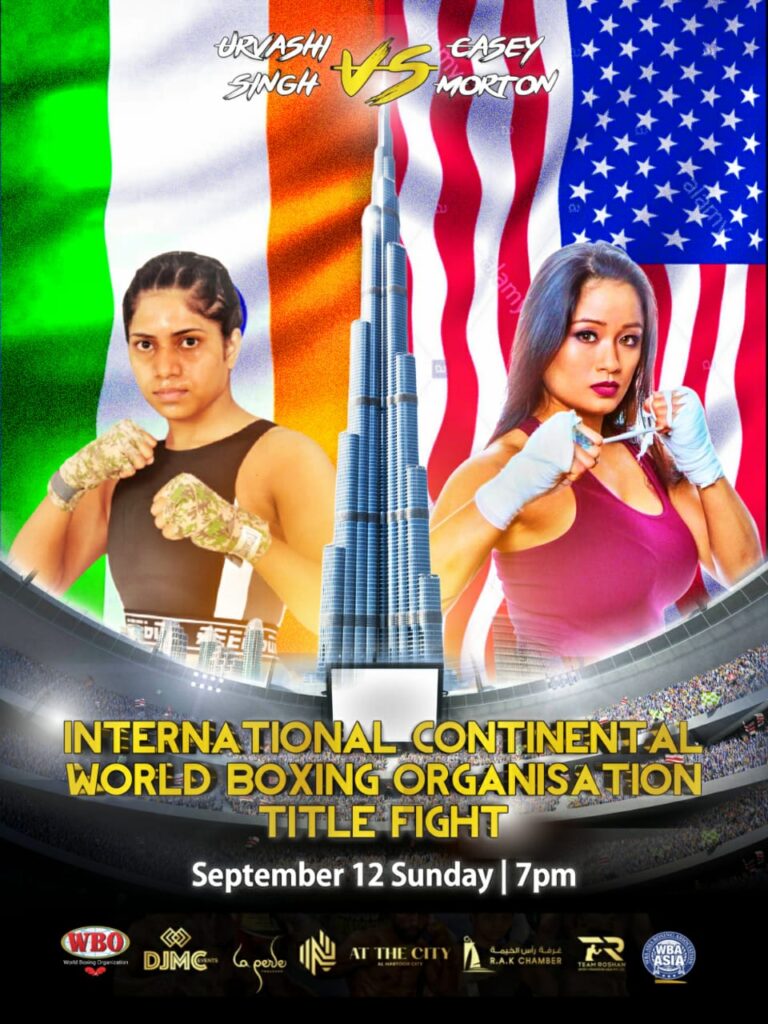 COVID IMPACT & TRAVEL RESTRICTIONS
Owing to the current covid-19 related travel restrictions in UAE, both Indian boxers have had to undergo a 15 days training camp at Maldives before proceeding to Dubai on the 29th of August 2021.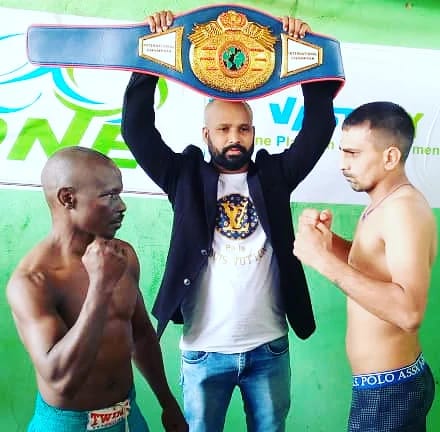 Founder of Team Roshan Boxing Promotions, Roshan Nathaniel had this to say, " The last 18 months have been extremely difficult for all of us, but both Sachin and Urvashi have kept their heads down and trained really hard for this shot at a title. We are just 20 days away from their biggest fight, but these travel restrictions have put a huge dampener on their training plans. But it's all right we are confident that both will do well."
Roshan, a National level Amateur boxer himself, was part of various Amateur National camps in the early 2000's. He has been associated with Pro Boxing ever since the sport was introduced in 2015 in India. He started as a support coach with the Indian Boxing Council and assisted former IBC Technical director and legendary American Professional Boxing Coach Joe Clough for 2 years in 2016 and 2017. He went onto work with IOS boxing promotions supporting India's most decorated professional boxer of all time, Vijender Singh in 2017 and 2018. Roshan set up his own Boxing promotions organization Team Roshan in 2018.
MIDDLE EAST CROWN – 12 SEP 2021, LA PERLE DUBAI
The fight card on 12 Sep 2021 at La Perle Dubai also features seasoned professionals like Glen Tapia of USA, who's making a comeback into the ring after a hiatus of 4 years as well as Diego Chaves and Brian Chaves from Argentina. The show promoted by DJMC promotions is the 2nd of its series. The last show by DJMC was organised in Oct 2020.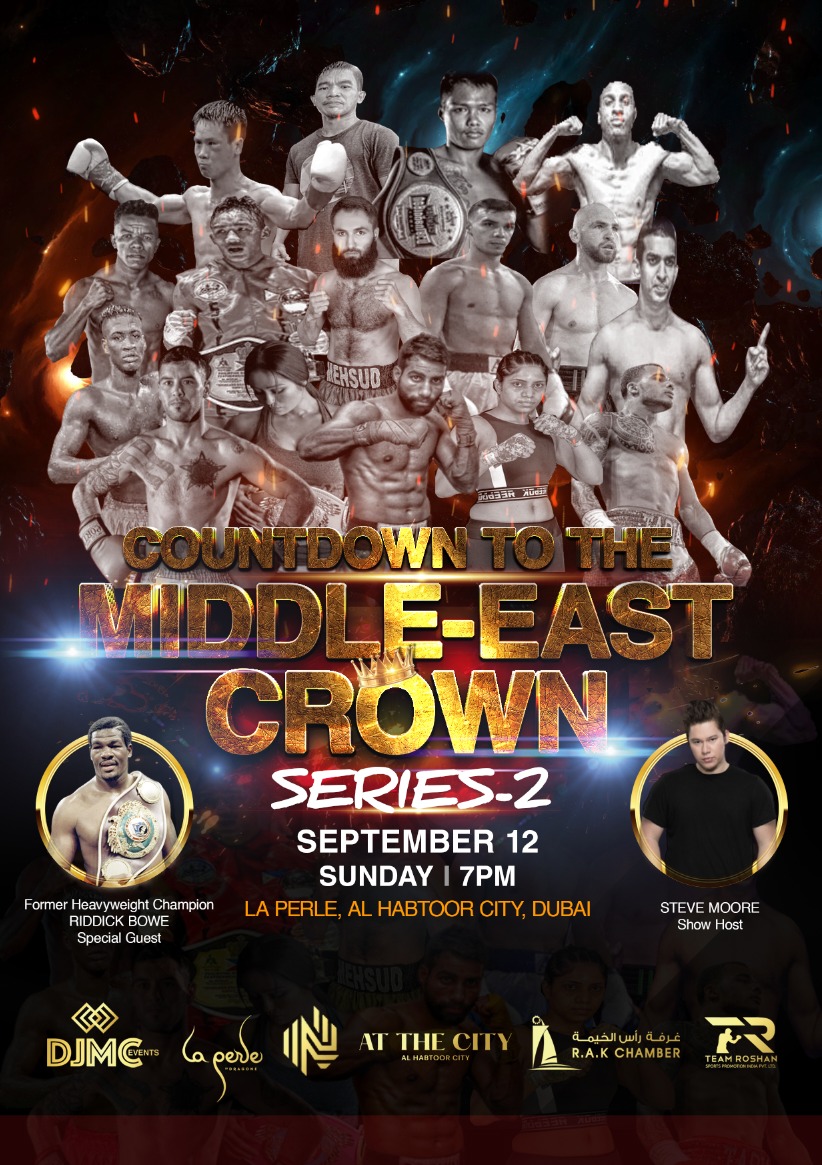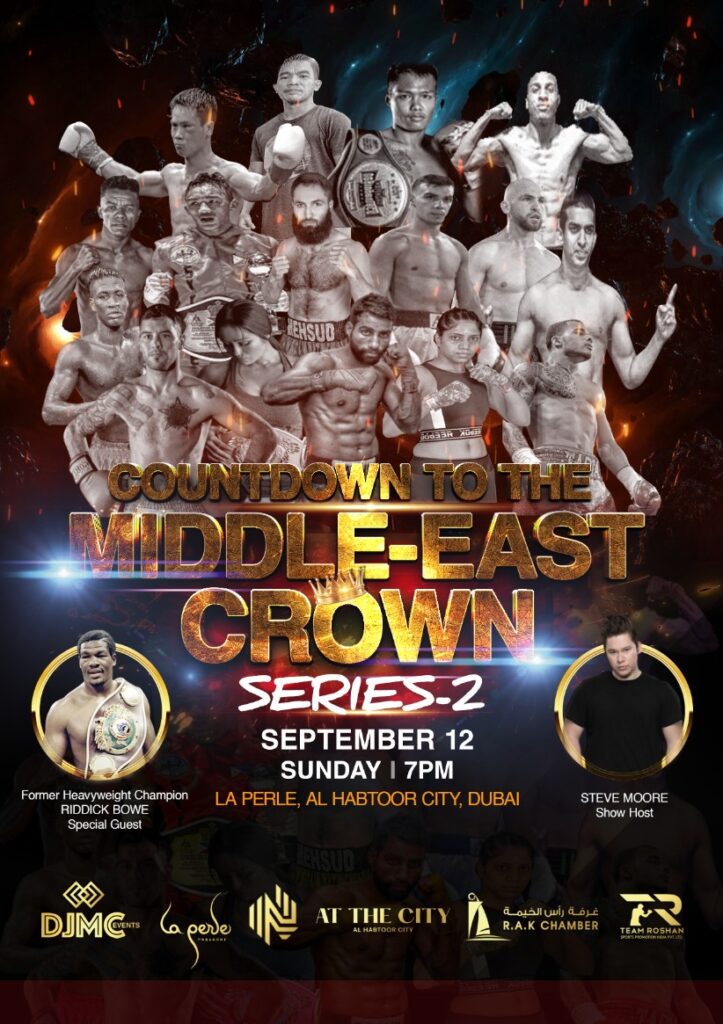 FULL FIGHT CARD
WT
(Rds)
RED
BLUE
Light Wt
WBA International East Asia Title
(10 Rds)
Sachin Dekwal (IND)
(10-0-0)
Vs
Muhammed Bilal (PAK)
(9-1-1)
Bantam Wt
WBO International Continental Title
(10 Rds)
Urvashi Singh (IND)
(8-2-0)
Vs
Casey Morton (USA)
(9-2-3)
Super Welter Wt
(10 Rds)
Diego Chavez (ARG)
(28-7-1)
Vs
Ismail Iliev (RUS)
(13-2-1)
Welter
(10 Rds)
Brian Chaves (ARG)
(13-1-0)
Vs
Damien Rodriguez (CUB)
(13-1-0)
Middle
(8 Rds)
Glen Tapia (USA)
(23-5-0)
Vs
Narong Bunchan (THA)
(28-8-0)
Feather
(8 Rds)
KJ Natuplag (THA)
(8-3-2)
Vs
Argel Berrio (PHI)
(18-8-0)
Feather
(4 Rds)
Joel Flores (USA)
(0-0-2)
Vs
Murphy Degay (PHI)
(Debut)