Trichy, Tamil Nadu – The Indian Boxing Council (IBC) concluded an intensive three-day workshop and certifying examination for 17 aspiring ring officials from the South Zone between 13th to 15th July 2023.
The workshop, held at National College in Trichy, aimed to equip participants with the necessary knowledge and skills to officiate professional boxing matches. All 17 individuals had prior experience in amateur boxing, mixed martial arts (MMA), or other martial art forms, either as athletes, coaches, or officials.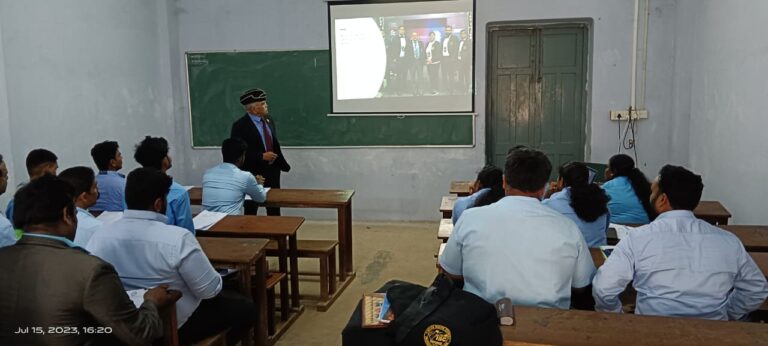 The workshop covered various aspects of professional boxing, including the rules and regulations, medical considerations, and technical conduct and sport operations. The participants also underwent practical training in ring officiating, acting as referees and judges during mock bouts.
The newly certified officials hail from the states of Tamil Nadu and Kerala, reflecting the growing interest and talent in these regions. The successful completion of the workshop and examination earned the participants their Certificates and Officiating Badges, which were presented by the President of the Indian Boxing Council, Brigadier PKM Raja.
Speaking about the initiative, Brigadier PKM Raja expressed his satisfaction with the progress made by the South Zone officials. He stated, "It is crucial to have well-trained and competent ring officials to ensure fair and safe boxing matches. The IBC is committed to developing skilled officials who can contribute to the growth of professional boxing in India."
Furthermore, these officials were nominated to officiate at a Zonal professional boxing event held in Trichy on July 16th , 2023. This opportunity provides them with practical exposure to real-world matches, allowing them to apply their newly acquired knowledge and skills.
The list of officials who successfully qualified as Boxing Referee & Judges include
Ratheesh P & Sajan P from Kozhikode, Kerala
Dilipkumar S from Chennai, Tamil Nadu
Sarveshwaran from Coimbatore, Tamilnadu
Officials who qualified as Judges include
Anitha Dhanapal & Gunavarthini S from Thanjavur, Tamil Nadu;
Anshad Thaha, Athul Das, and Darshan G Y Rodriguez from Kollam, Kerala;
Giridharan Elayaperumal from Vellore, Tamil Nadu;
Haripradeep, Sivasankar & Sri Keertana Kumaravel from Salem, Tamil Nadu;
Sivaramachandran K & Poorana Shri S from Coimbatore, Tamil Nadu;
Rajan P K & Rajumon from Malappuram, Kerala;
With the successful training and certification of these officials, the Indian Boxing Council takes a significant step forward in growing the reach and integrity of the sport, ultimately raising the standard of boxing in the country.