Prior to 2015, India had a few boxers who were trying their hand at Professional Boxing by contacting Managers and Promoters in Asia for individual fights on their cards.
The Indian Boxing Council (IBC) was formed in 2015 as a Section 8, 'Not for Profit' Organisation under the Company's Act 2013 of Government of India.
IBC conducted "First Contact Clinics" in 8 major cities across India to help Boxers, Trainers and probable promoters understand the nuances of Professional Boxing. This was done over a 6 month period.
In Oct 2015 IBC created and adopted its Technical Rules, Competition Rules, Medical Handbook, IBC Statutes, R&J Handbook, Promoter Handbook. Books were printed and mailed via post to all boxing commissioners, and other members IBC.
In Oct 2015 IBC conducted its first Ring Officials certification and 12 RJ's certified after 3 days of workshops and presentations.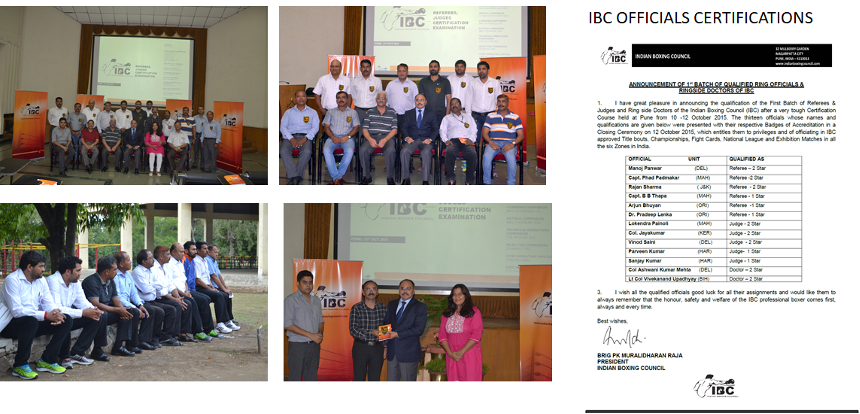 In Dec 2015 IBC hired American Pro Boxing Coach Joe Ed Clough who was then living in Philippines to train Indian Boxers and Coaches the nuances of Pro Boxing.