AMJAD KHAN BOXING PROMOTIONS was founded in 2017 by former Indian Amateur Boxer Amjad Khan. He is also the founder of Amjad Khan Boxing Foundation as well as Amjad Khan Boxing Training Centre. Amjad was also a Talent Director with the Super Boxing League in 2018.
Over the past 3 years AKBP has conducted 6 Professional Boxing shows across the country at Kolkata, New Delhi, Jaipur and Pune.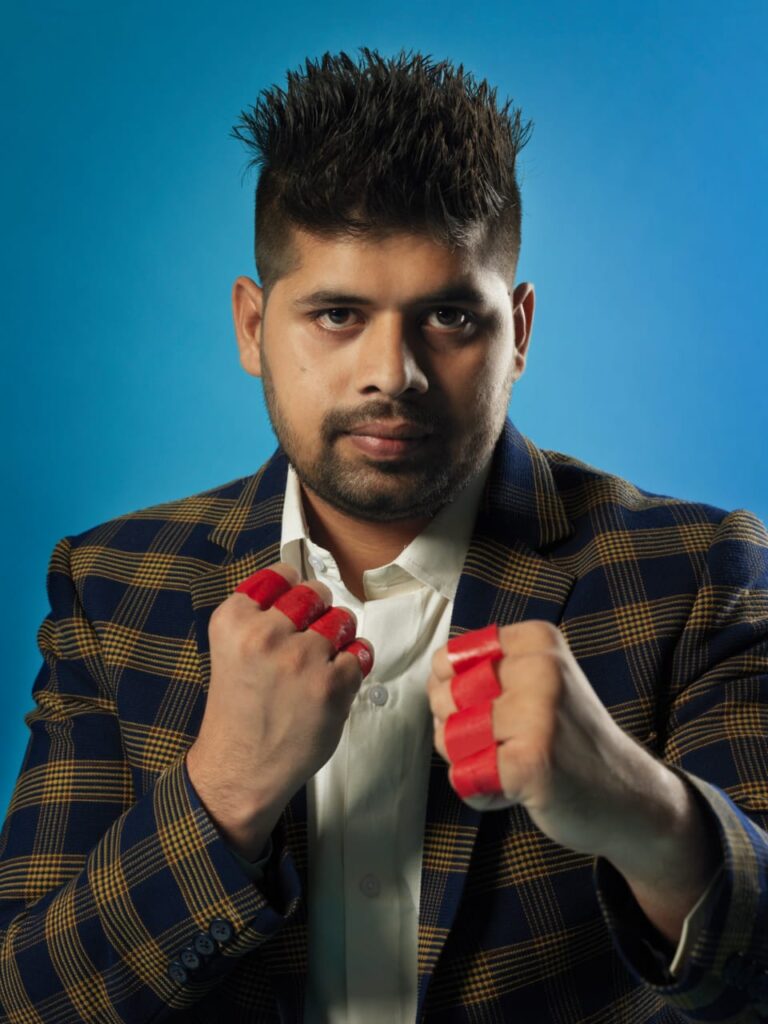 AMJAD KHAN BOXING TRAINING CENTRE
AKBTC was essentially set up to produce world class Amateur Boxers who would rise up from the ranks via the District, State, Zonal & National Championships. Over the past 7 years of operations, AKBTC boxers have represented India in International Training Competitions & Championships in Bangkok, Azerbaijan, Turkey, Uzbekistan, Dubai, Armenia, Dubai, Singapore.
In the past 3 years AKBTC has focussed its operations in developing and offering Professional Boxing contracts to young boxers with Potential. AKBTC has been able to offer Professional Boxing Debuts to over 25 young and experienced Amateur boxers from across the country.
AMJAD KHAN BOXING FOUNDATION
The foundation was set up in 2018 with a mission to run a sustainable sports development program providing youth with opportunity to participate in recreational and competitive sporting activities while contributing to the social upliftment of the community. The foundation aims to encourage sportsmanship and healthier lifestyles amongst youth by teaching the fundamentals of boxing for participation in boxing training & championships.
CONTACT
ADDRESS :
P4 Basement, Malviya Nagar, Near by Savitri Nagar, Opp. Shiv Mandir, Near Hauz Khas Metro Station, New Delhi, Delhi 110017
Website: www.akbf.in