The World Boxing Council, its Board of Governors, and President Mauricio Sulaiman today announced the formation of the WBC India committee, in collaboration with the Indian Boxing Council, as WBC's strategic governing body and ally in India.
"I am immensely proud to bear witness to new horizons for boxing in India. The WBC recognizes the rich heritage of this proud sporting nation, where we have already witnessed several Indian boxers crowned with WBC and WBC affiliated championships over the past number of years," said Mauricio Sulaiman, president of the World Boxing Council.
The committee aims to offer a pathway for domestic championship success for aspiring professional boxers throughout the region and afford Indian fighters more significant global opportunities, using the WBC India as a platform for development, progression, and inclusion. In addition, the WBC will put a strong emphasis on boxer safety and implement a ranking system for both male and female boxers.
Click here to see the latest Pro Boxing Rankings from WBC India.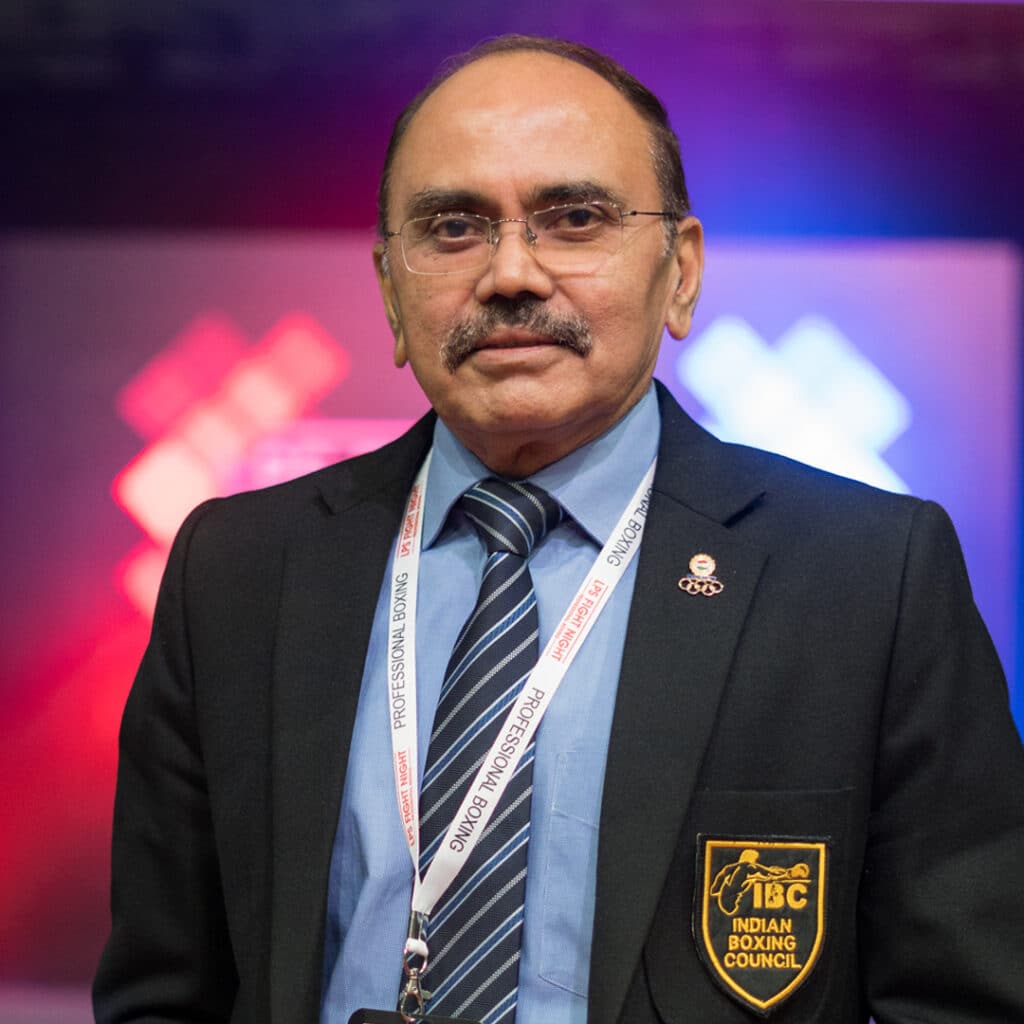 Commenting on the announcement, IBC President Brigadier PK Muralidharan Raja said, "Indian boxers have worked hard and started to make waves on the professional boxing circuit in recent years. The WBC India Championships will prove to be a decisive step in the right direction. I look forward to working with WBC India Co-chairpersons Mr. Kevin Noone, Ms. Oksana Semenishina, and the entire WBC India committee to grow the sport in the country.
Association with WBC creates significant opportunities for the entire ecosystem to engage with global best practices in Coaching, Ring Officials, Medical & Antidoping, Boxing Promotions, Fight Broadcasting partnerships etc"
Recognition of the passion and abilities of the boxers, promoters, and fans, led to the formation of the WBC India committee. This will be a tremendous opportunity for boxing in India to progress to new heights by introducing a global boxing brand into the country's professional boxing market.
Mr. Kevin Noone, Secretary General, WBC Asian Boxing Council & Board of Governors WBC, Co-Chairperson of WBC India Committee
Ms. Oksana Semenishina, WBC International Secretary & Board of Governors WBC, Co Chairperson of WBC India Committee
Brigadier PK Muralidharan Raja, President Indian Boxing Council & Director, Commonwealth Boxing Council
Mr. Simon Block, Board of Governors WBC & Commonwealth Boxing Council
Mr Rex Walker, Board of Governors WBC & Chairperson of WBC Youth Committee
Mr. Peter Abdool, Board of Governors WBC, President of Caribbean Boxing Federation & President Guyana Boxing Board of Control
Ms Jill Diamond, International Chairperson WBC Cares Program
Further, the WBC India Committee has also invited senior and eminent personalities from the sport to be a part of various Technical committees
Gaive Nagporewala – Chairperson, Ring Officials Commission IBC
Dr. Nitin Sethi – Chief Medical Officer of New York State Athletics Commission and a Member of the WBC Health and Safety Taskforce
Dr. Sanjogita Soodan – Chairperson of the Indian Boxing Council Medical Commission
Chief International Advisor – Jose Mohan
The WBC will work with IBC and local ambassadors to implement various activities through our social responsibility platforms and WBC Cares programs with Sam Fernandes and his team at the "WBC Cares" in India.
The vision of all key stakeholders is to one-day witness Indian boxers crowned as WBC world champions. In addition, the mission is to enhance the growing popularity of boxing in India, stage boxing events in towns and cities throughout the region, and bring the rich culture of WBC boxing to India.