Red Corner Sports Promotions is a Professional Boxing Promotions and Sports Media Company based in Hyderabad, Telangana.  Founded in early 2019 by young entrepreneur Kailashnath Yadav, the company owns the rights to the boxing property "Club Fights" which is a grassroots professional boxing Initiative.  
"Club Fights" was conceptualised and aimed at building a platform that connects with the youth of the nation while engaging users with live sport opportunities via the Club Fights Network.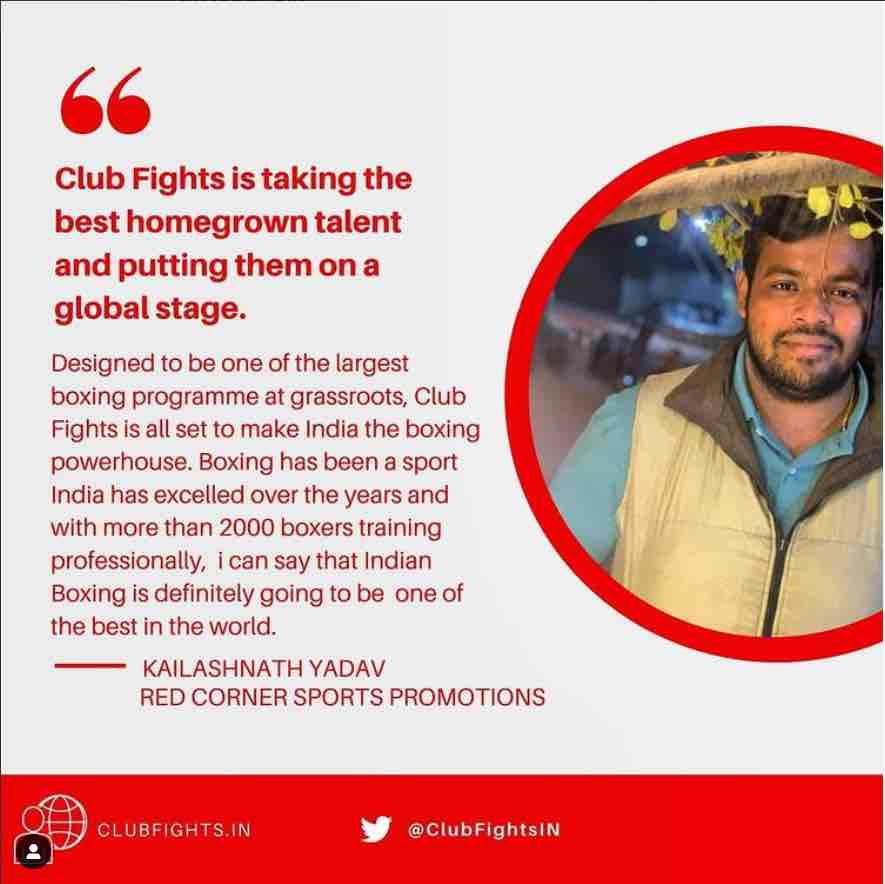 Over the past 3 years, Club Fights and Red Corner sports promotions, has conducted 4 professional boxing events in Hyderabad and offered opportunities to tens of boxers from the state of Telangana as well as rest of the country to participate in these events.
CONTACT FOR OPPORTUNITIES
ADDRESS :
15-7-81, Kolsawadi Lane, Kolsawadi, Afzal Gunj, Hyderabad, Telangana 500012