06 Mar 2021, Aizawl
Asad Asif Khan today won his 10th Pro Fight with a 3rd Round TKO against Nabab Singh from New Delhi.
The fight in the Feather Weight division was the 2nd fight of the evening in the Undercard of WBC Youth World Title Fight between Eric Quarm & Lalrinsanga Tlau. The show was promoted by LPS Vision Productions & Grassroots Boxing.
A product of the famed Kidderpore Boxing Club in Kolkata, Asad continued his winning streak which has lasted more than 2 years now.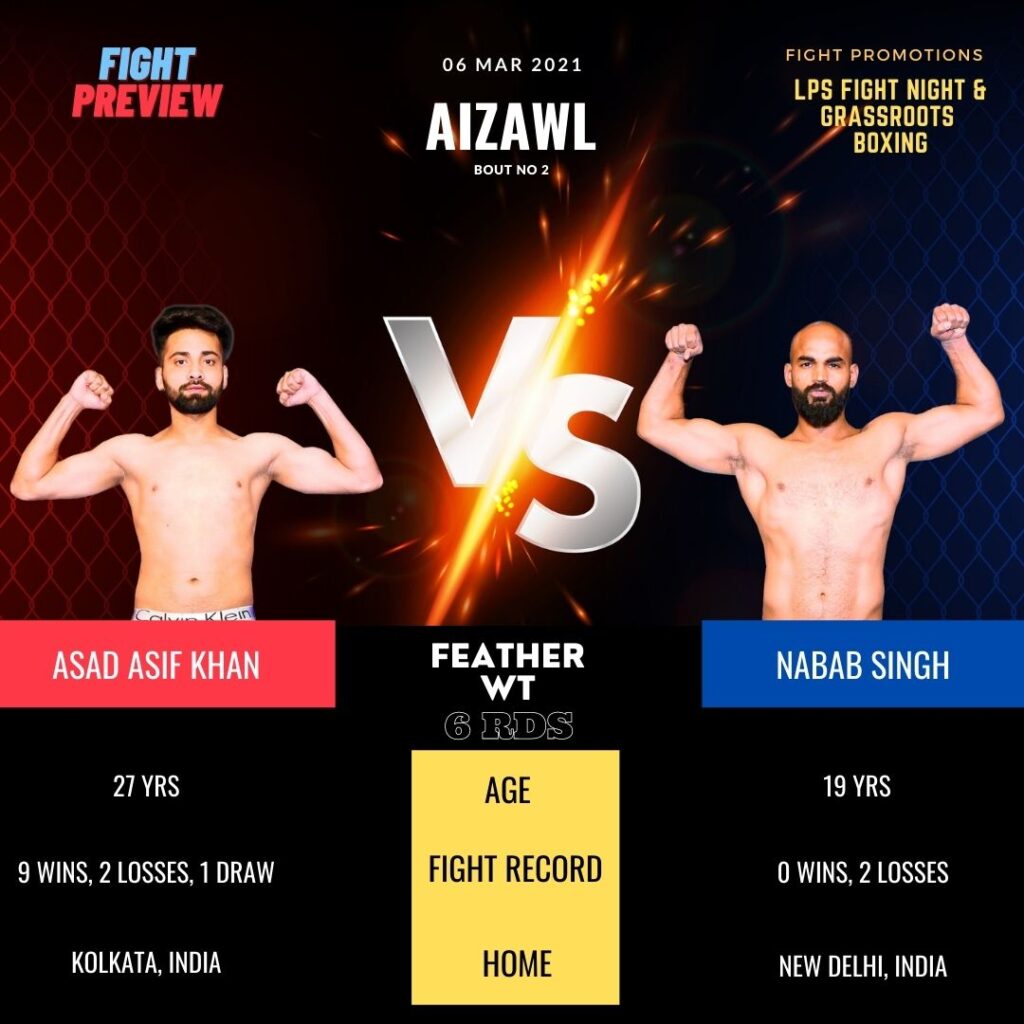 The fight was always expected to go Asad's way, with his opponent Nabab Singh coming into this fight as a last minute replacement fighter.
Nabab started the fight brightly with a few quick jabs to rock Asad back and surprise him in the 1st round. Realizing that the fight may not be a cakewalk that everyone expected, Asad quickly got down to business with a lot more urgency and quick hooks and cuts to the body of Nabab. The fight completely shifted to the corners and ropes with Nabab haplessly pinned against the raining blows from Asad.
By the 2nd round, Asad was in complete control and it was only a matter of time before Nabab would give up. The Mizo crowd in attendance at the venue was quick to recognize Asad's quality and willed him to go for a Knock Out by the 3rd round.
Referee Md. Ali intervened in the early seconds of the 3rd Round and called the fight in favour of Asad.