Fight Promotions – Arif Khan, Sport Oodles
Date : 03 Sep 2021
Venue: Crowne Plaza, Greater Noida, India
Boxing Highlights
Sagar Narwat defeats Rahul Kumar by Unanimous Decision in 8 Rounds to win the vacant Super Welter Weight WBC Asia Continental Title
Delhi girl Geeta Solanki continues her unbeaten run, wins 3rd fight by UD against Muskan Srivastava from Dewas, Madhya Pradesh
Undefeated Sachin Nautiyal wins 5th fight of his Pro career by KO in the 1st Round against Kuldeep Singh.
MAIN CARD
SAGAR NARWAT VS RAHUL KUMAR
SUPER WELTER WEIGHT – VACANT WBC ASIA CONTINENTAL TITLE
KEY FIGHTS
GEETA SOLANKI VS MUSKAN SRIVASTAVA
SACHIN NAUTIYAL VS KULDEEP SINGH
Official Results
Feather Weight
4 Rds
Adil Rajesh Kumar
(Win By MD, 4 Rds)
Nawid
Bantam Wt
4 Rds
Arun Maseh
(Win By TKO, 2nd Rd)
Sourabh Kumar
Light Wt
4 Rds
Amey Nitin
(Win By TKO, 1st Rd)
Pawan Kumar
Welter Wt
6 Rds
Geeta Solanki
(Win By UD 6 Rds)
Muskan Srivastava

Lt Heavy
4 Rds
Arun Sharma
(Win By TKO, 4th Rd)
Amit Rawat
Super Welter Wt
8 rds
Sagar Narwat
(Win By UD, 8 Rds)
Rahul Kumar
Welter Wt
4 Rds
Sachin Nautiyal
(Win By KO, 1st Rd)
Kuldeep Singh
Super Middle Wt
4 rds
Ashish Shethi
(Win By UD, 4 Rds)
Jalaluddin Sheikh
Cruiser Wt
4 Rds
Harsh Gill
(Win By UD, 4 Rds)
Amit Kumar
Full Show Video
FACE OFF – 02 SEP 2021, CROWNE PLAZA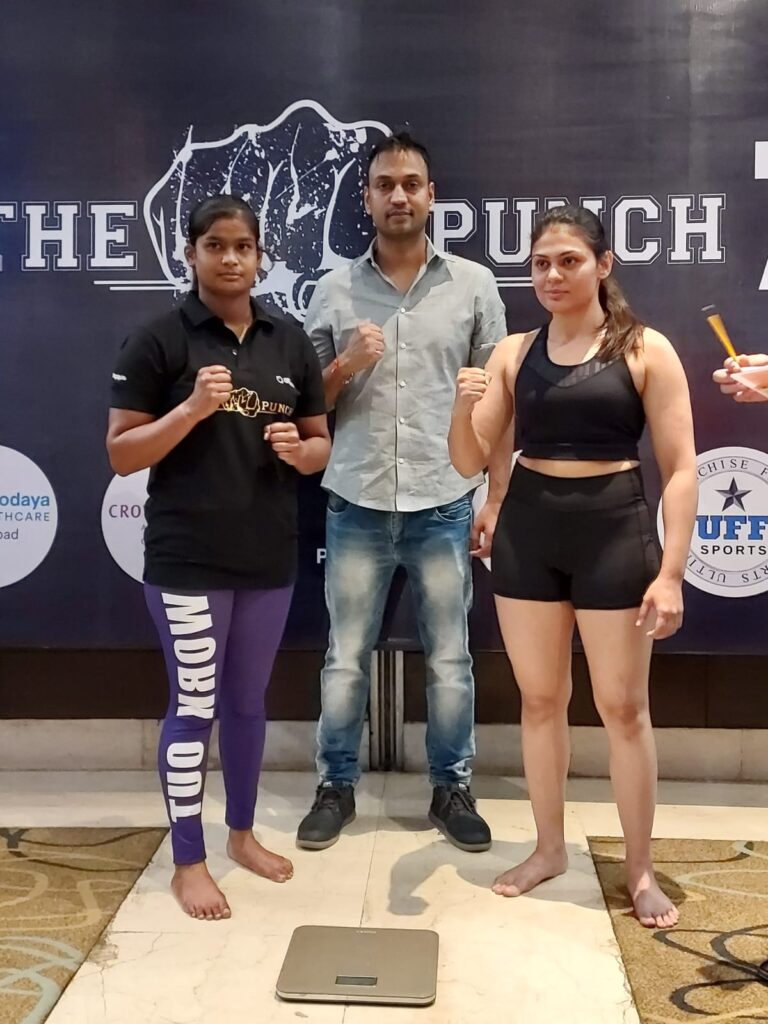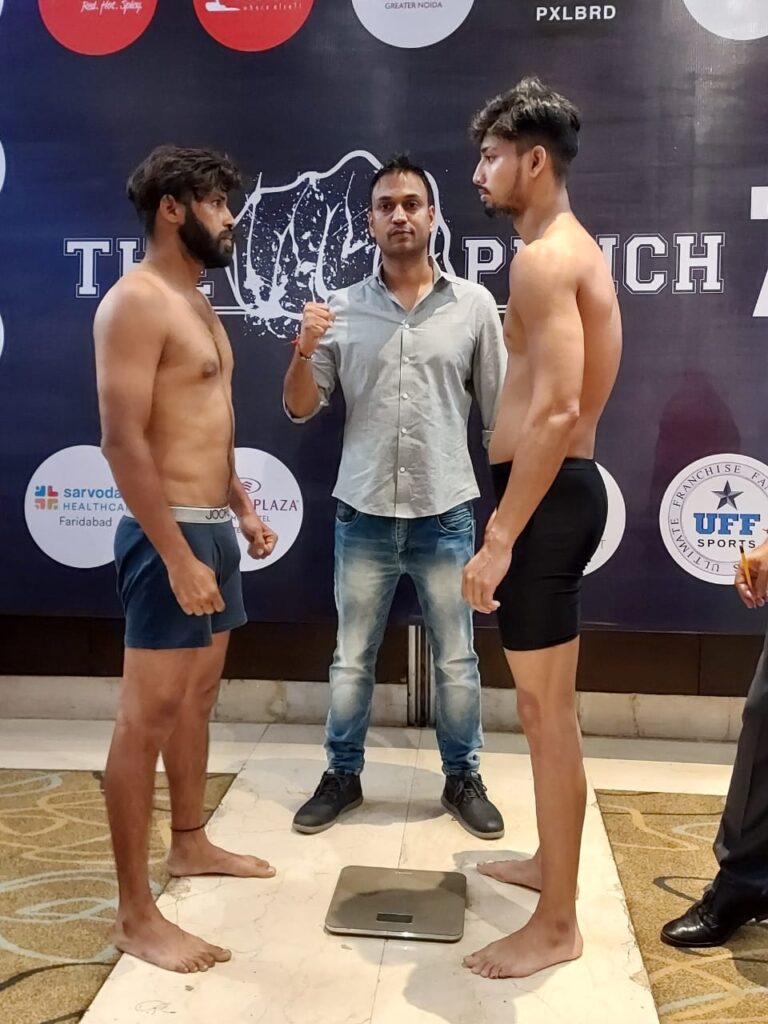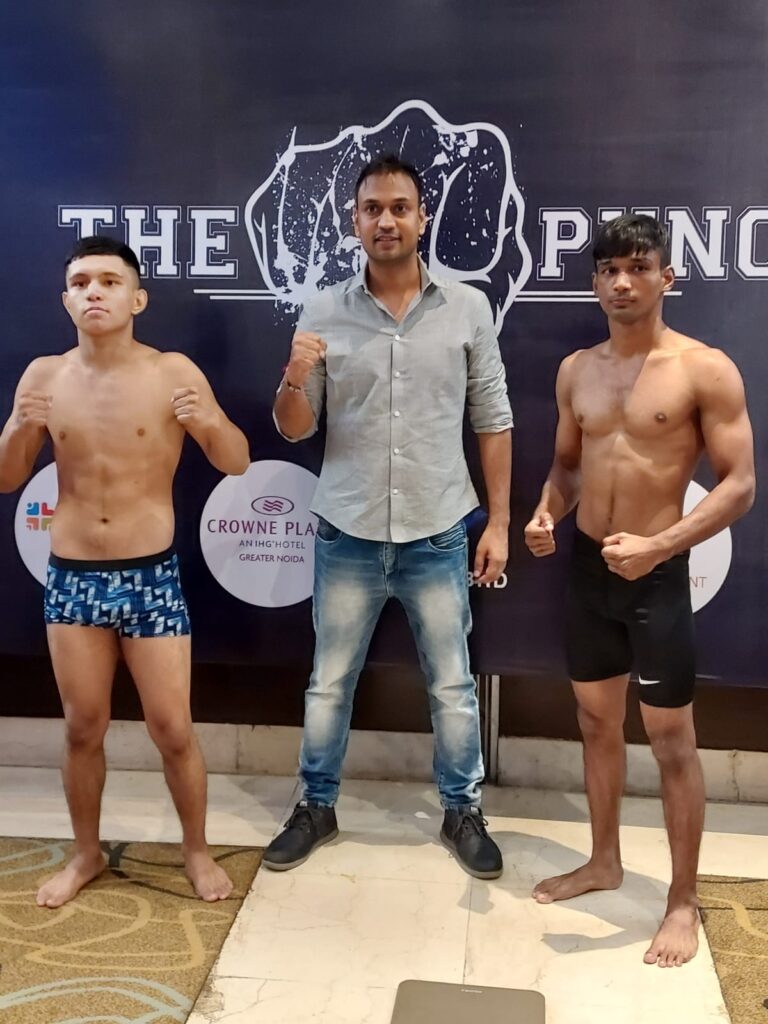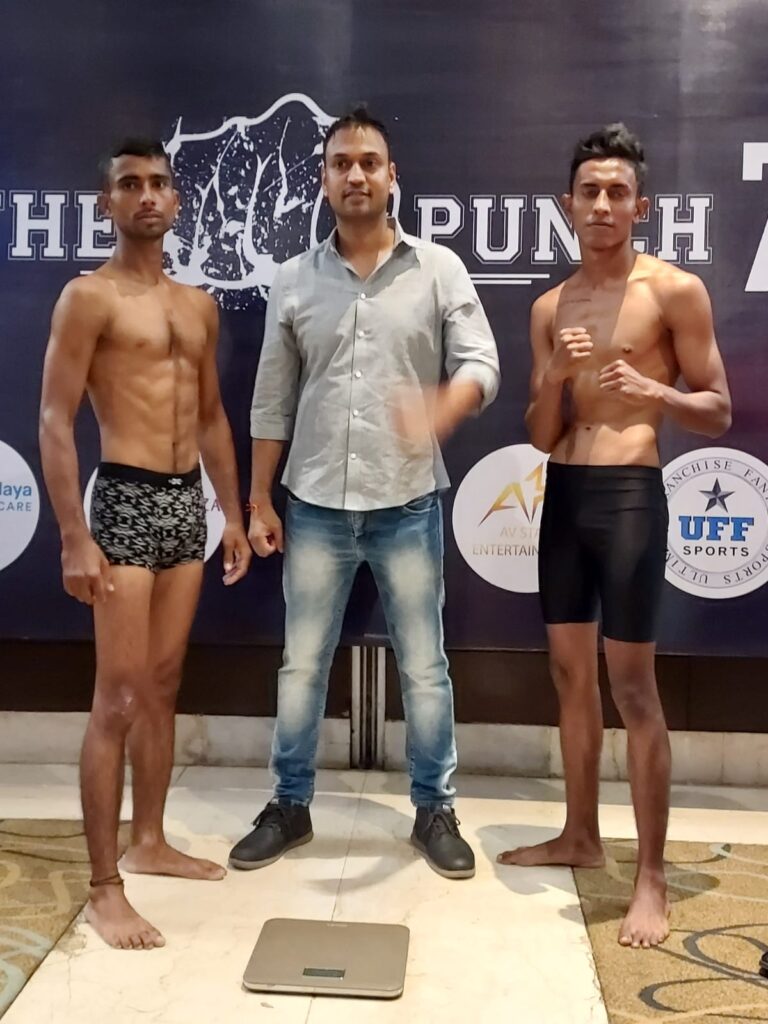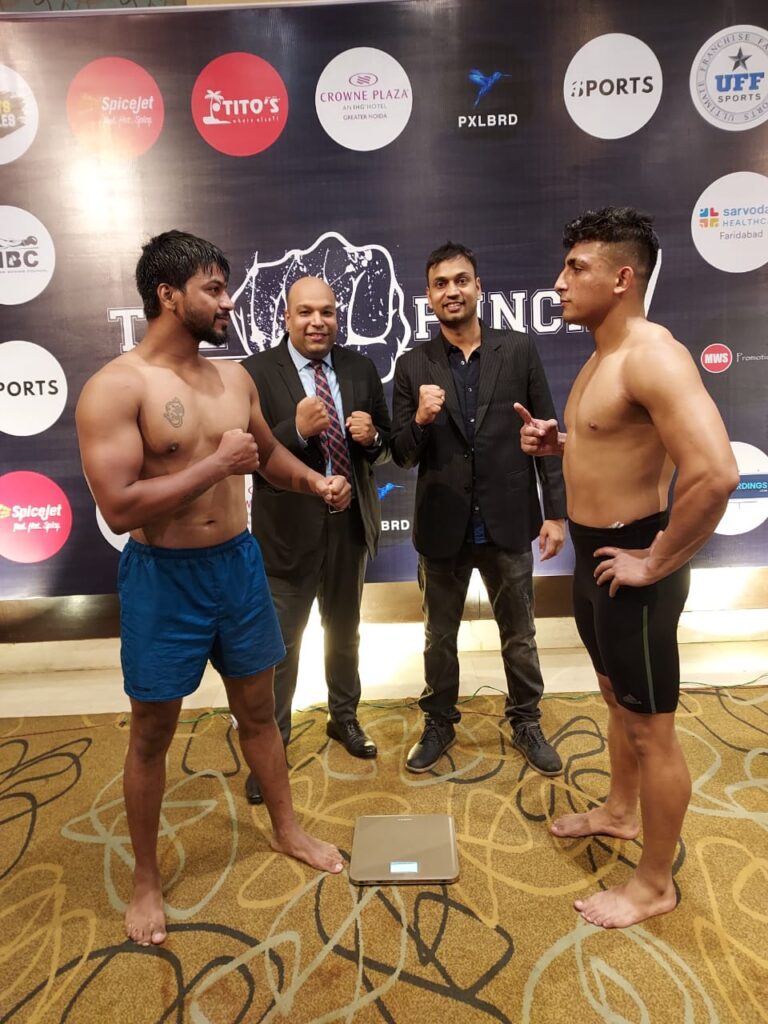 Weigh In & Medicals Clarification – All Mandatory Weigh Ins & Medicals for the fight card were conducted as per IBC rules and regulations on 02 Sep 2021.
In the case of the last bout of the night i.e. Amit Kumar Vs Harsh Gill – Amit Kumar was a replacement Boxer in place of Hera Miya from Bangladesh. Hera Meya did not get the Indian Visa due to travel restrictions.
Amit Kumar, completed his weigh-in and medical examination separately on 03 Sep 2021 before the bout.