Indian Boxing Promoter Arif Khan is all set to host the sixth edition of The Punch Boxing Fight Series, sanctioned by the Indian Boxing Council (IBC).
The Event on Saturday at Crowne Plaza Greater Noida will feature 8 Fights.
FIGHT PREVIEWS – 13th MARCH 2021, CROWNE PLAZA, GREATER NOIDA
Main Card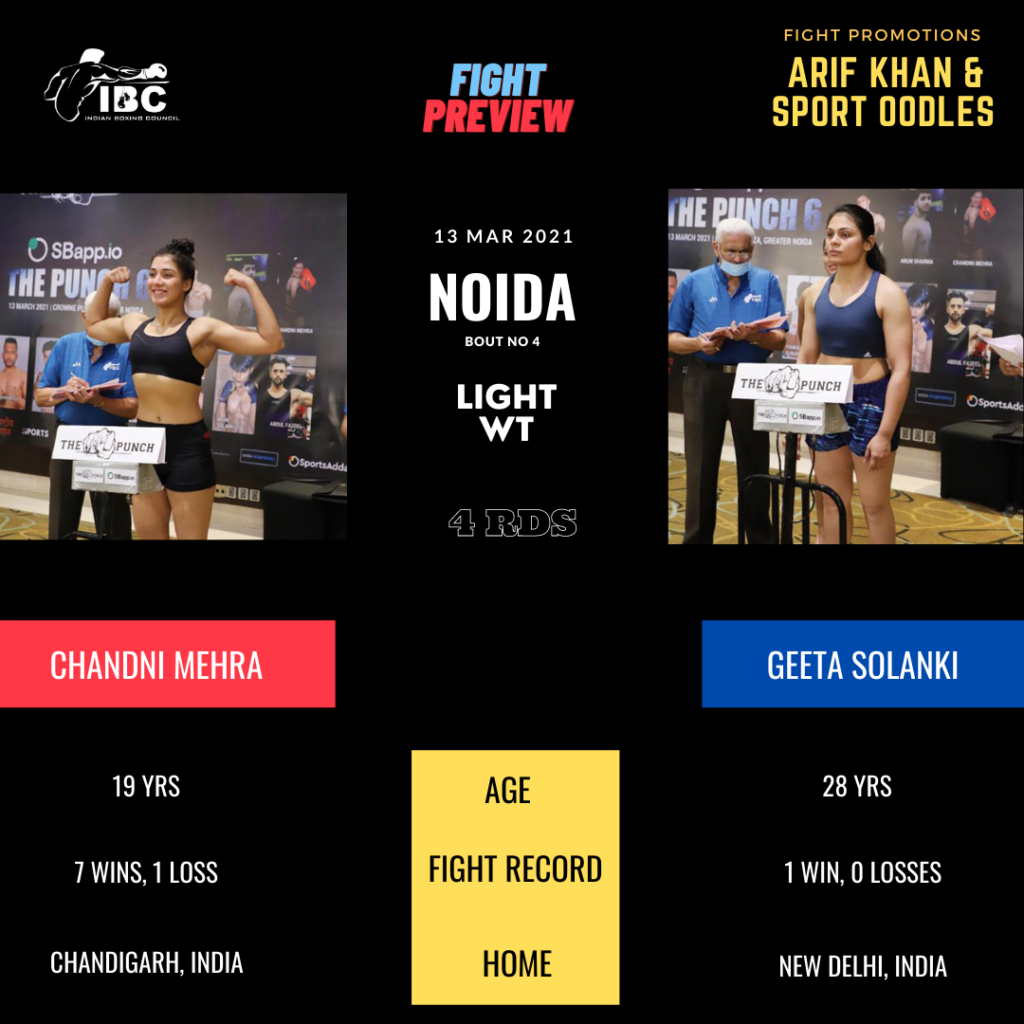 UNDERCARD
Started in the year 2017, with the first edition at Dehradun, the series has travelled across Goa, Mumbai, Jaipur & New Delhi with some of the best ranked professional boxers from India competing against well established opponents from Holland, Armenia, Cameroon, Afghanistan, Thailand etc
Some prominent Professional Boxers like Sagar Narwat, Sachin Dekwal, Gagan "Pitbull" Sharma, Shiva & Chandani Mehra have been regulars in the Punch Series over the years.
Talking about the growth of the Fight Franchise "Punch Boxing", Promoter Arif Khan said, "I am overwhelmed with the response we are getting for the 6th edition in terms of great sponsorships, perfect venue, global broadcasters and best fighters from India. The Punch series over the years has produced some tremendous fights and knockouts. I am working towards making "Punch Boxing" a global platform. Let's hope for the best! Professional Boxing in India will see massive growth in 2021."
Sports Oodles has been able to pull support and association from various labels such as SBapp.io, SportsAdda, SportsKhabri, Crowne Plaza Greater Noida, FITE, Maynard, Mera Hoardings, KOTV, Sportrecs, MWS Promotions, Healings Hands, Locker Room and Xpeed (Equipment partner).