06 Mar, Aizawl
25 year old Mizo Boxer HC Lalramfela made his professional Boxing debut with a Unanimous decision win over Haryana Boxer Rohit in the Welter weight Division.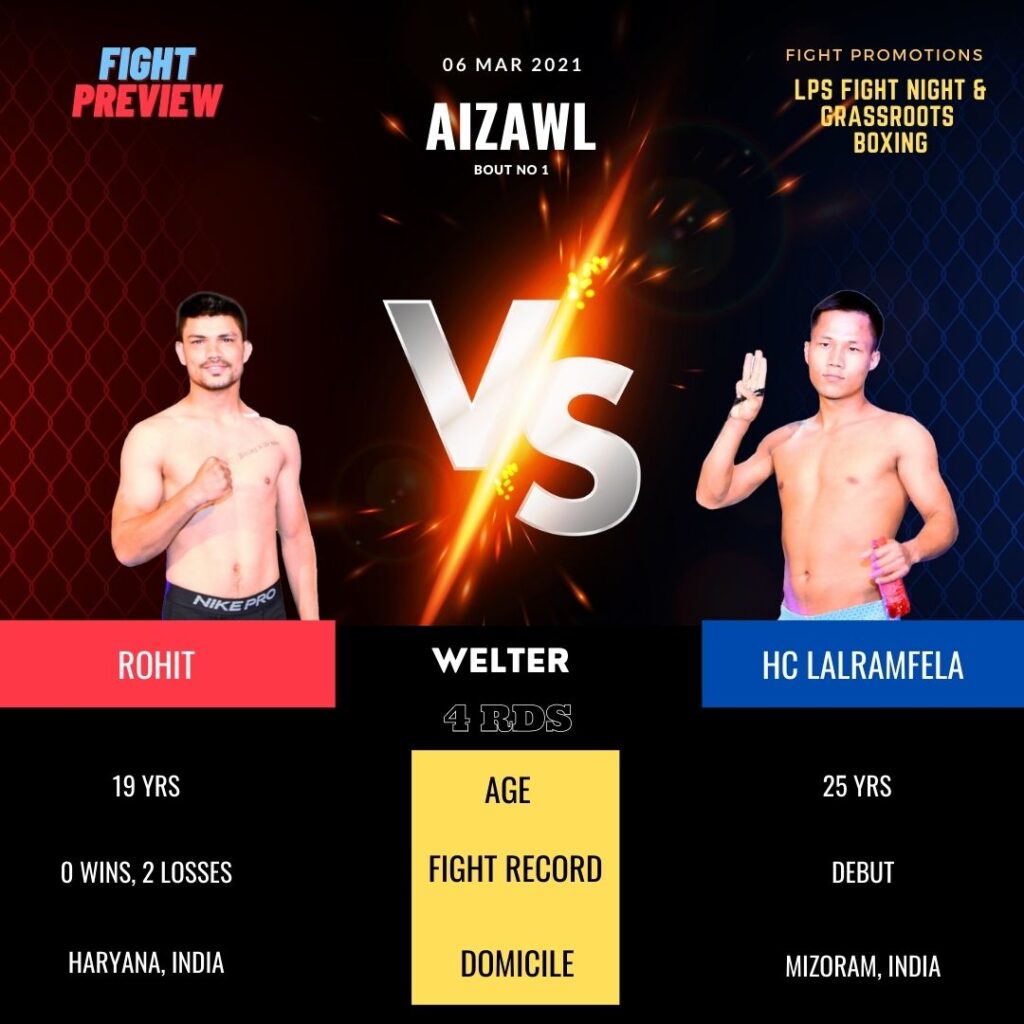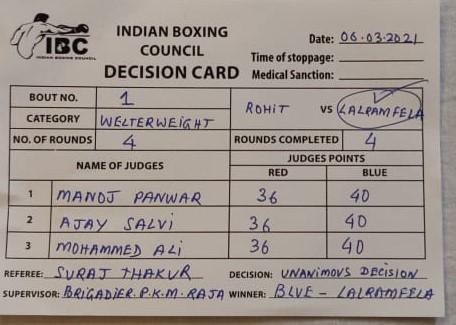 Shorter of the 2 boxers, Lalramfela was aggressive from the get go. Rohit had little answer to the lunging southpaw from Mizoram, who threw hooks and straight punches almost at will.
It was evident throughout the fight that Lalramfela recognized his height disadvantage against the taller Rohit. This prompted him to always look to fight close with sharp hooks to Rohit's body and combination punches to the face when Rohit dropped his hands to protect himself.
He looked to work Rohit in short 5 second bursts of combinations and then pull back to catch his breath.
A good debut for the Mizo in the in the undercard of Quarm Vs Lalrinsanga WBC Youth World Title fight at Aizawl.
The show promoted by LPS Vision & Grassroots Boxing and featured 5 other fights including the WBC Youth World Title fight between Eric Quarm of Ghana and Lalrinsanga Tlau in the Super Feather Weight Division