Pune, March 21, 2022: It will be a contest of grit and determination, when Amey Nitin takes on Satnam Singh for the WBC India Featherweight Title fight in New Delhi on Friday, 25th March 2022.
Both the boxers, who have proved themselves in the Pro circuit with their impressive win-loss records, have fought against the odds to just make themselves able to play the sport.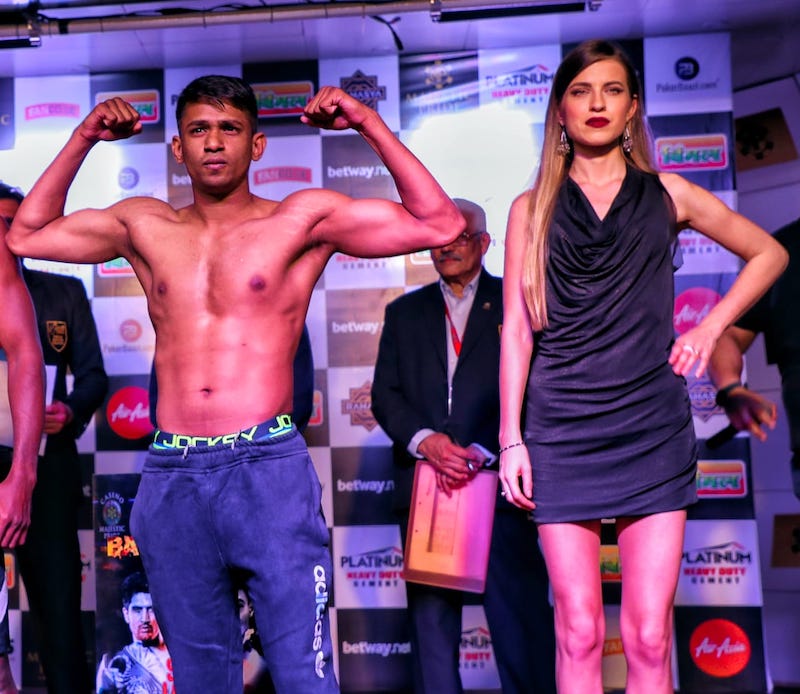 Pune's Amey, who has a win-loss record of 7-4 from 11 Pro bouts, is a bank official by day and a boxer by night. The former state medallist in the amateur category works in a private bank as a sales executive so that he can fuel his dream of becoming a champion boxer.
"I have studied in a municipal school and come from a family where playing sports is a luxury. My father couldn't spend on my sport so I completed my MBA and took up the job so that I can earn and continue boxing. During the day, I am busy with my bank job, so I train at night at my home to keep myself fit," the 27-year-old boxer, Amey, said.
Having started amateur boxing in 2011, Amey almost quit the sport after facing partiality at the national tournaments.
"I saw every host wanted to help their own boxers win. Sometimes it was very blatant, and I got disillusioned with the whole system and almost decided to quit. Then I thought of turning Pro when I was approached by a talent scout three years ago," the Pune boxer said.
His opponent for the WBC India National Title fight , Delhi's Satnam Singh, also known as 'Milkha' in the ring, has had his own share of struggles.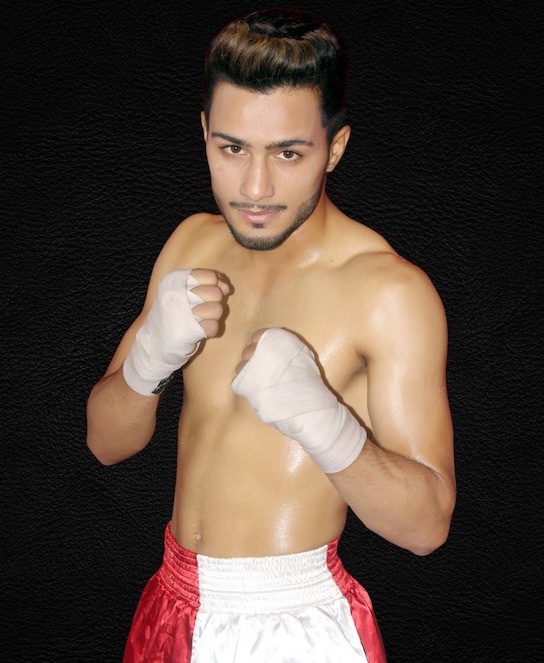 When I started boxing, I was in standard 10. I realized that getting financial support from my family then would have been difficult. So after appearing for my standard 10th board exam, I started taking tuitions and taught young kids to earn money for my sport," the 25-year-old boxer Satnam said.
"I bought my boxing kit from my own money and decided to turn Pro when the format was brought to India by the Indian Boxing Council," he said.
"I used to watch a lot of Pro bouts on television and used to sit in the spectators' area when Pro boxing matches started happening in India," Satnam said.
His ring name Milkha was given to him by a coach, who saw Satnam training despite being injured, just like the legendary Milkha Singh.
On his opponent, Satnam said he is expecting a tough fight. "Amey is a very good boxer and I am not taking it lightly. I am expecting a tough fight from him," Satnam, has a 9-1 win-loss record. 
Boxing Promoter Anirban Roy hopeful for record-breaking bout
Promoter of the show, Anirban Roy, of United Professional Boxing, is positive of the bout breaking all the records. 
"The boxers are talented and will give a tough fight to each other. I believe the National title fight will be a hit as a lot of boxing fans are waiting eagerly for it. The boxing featherweight division is crowded with a lot of good boxers. The winner gets to claim bragging rights of being the first ever National Champion in this weight from India," Roy said.
The promoter added that the full show will be broadcast live digitally exclusively on MX Player app. United Professional Boxing, the fight promoters, are really excited about putting out their 4th pro boxing event of 2022.
"We have got a tremendous response from our audiences and people are now keen to watch the fights on digital platforms more than going to the stadium. For the last four shows that we had, we have got over 4.5 million views and 250 million-plus impressions. The numbers are huge, and we believe they are going to get only bigger in the coming days," Roy added.
Wt Cat
(Rds)
Red Corner



Blue Corner


Featherweight
(10 Rds)
Amey Nitin
(7-4-0)

WBC India Title
Satnam Singh
(9-1-0)
Super Fly
(6 Rds)
Adil Rajesh
(5-1-0)
Vs
Saurabh Kumar
(5-0-0)
Middle
(4 Rds)
Pawan Goyat
(4-0-0)
Vs
Sandeep
(0-1-0)
Light
(6 Rds)
Vishwas Lahori
(2-2-1)
Vs
Sumit Kumar
(1-1-0)
Feather
(6 Rds)
Varun Phartyal
(0-2-0)
Vs
Pawan Kumar
(0-4-1)
Super Bantam
(6 Rds)
Amarnath Yadav
(1-2-1)
Vs
Rakesh Lohchab
(11-3-1)